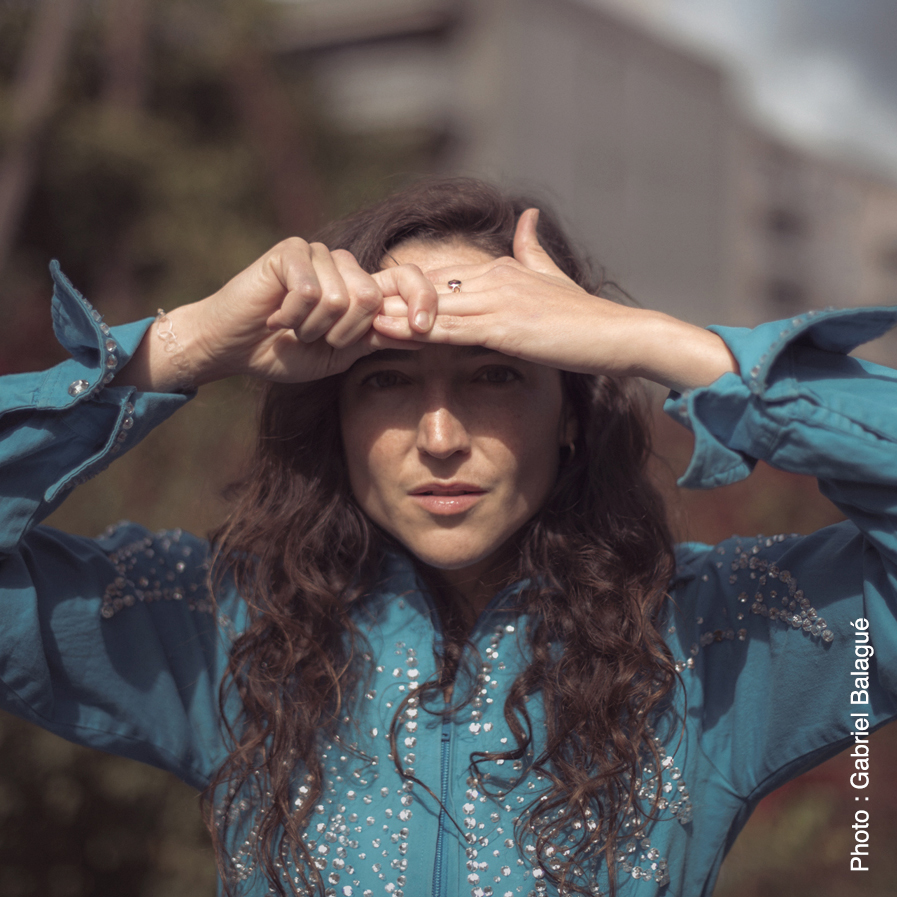 Melissa Kassab appeared on the European music scene with her delicate and haunted folk in 2016. Originally from the mountains of Valais, she grew up between Geneva and Tripoli to Swiss and Lebanese Parents. She writes her songs while on the road, either hitchhiking or living in her car in Switzerland, New Zealand or the States. Her debut album « Dog » was spontaneously recorded over the course of two days in the basement of a rocket factory in Geneva. After another year touring and traveling here and there, Melissa returned to Switzerland to compile her debut album "DOG" released in 2017 (Cheptel Records).
This first opus received a warm welcome by the press and the public, allowing her to appear on the stages of Eurosonic (NL), Autumn Fall (BE), Les Bars en Trans (F), Les Femmes s'en Mêlent (F), Kilbi (CH), Montreux Jazz (CH), Label Suisse (CH)… to present her delicate live performance.
Her second album "RODEO" (Cheptel records/2019) is a tasty journey in her simple and melodic universe.
From 2019, she appears on stage in a trio set up, with Julie Balaste (drums) and Lorraine Dinkel (bass).